If your free standing bath shower is in need of repair, it is unlikely that you will be able to do without the help of a qualified master. To work, you will need special knowledge and a professional tool. Attempting to intervene on your own does not always lead to success. Repair of shower cabins may include dismantling the structure, replacing elements, subsequent assembly, connecting to communications and adjusting functions. In addition, in order to accurately determine the cause of the malfunction, it will be necessary to conduct a complete diagnosis of the equipment.
It is quite difficult to do everything you need on your own. Therefore, the Superbreno company offers the services of professionals in the repair of free standing bath showers in Toronto. We guarantee that our employees will perform all the work with high quality and in a short time.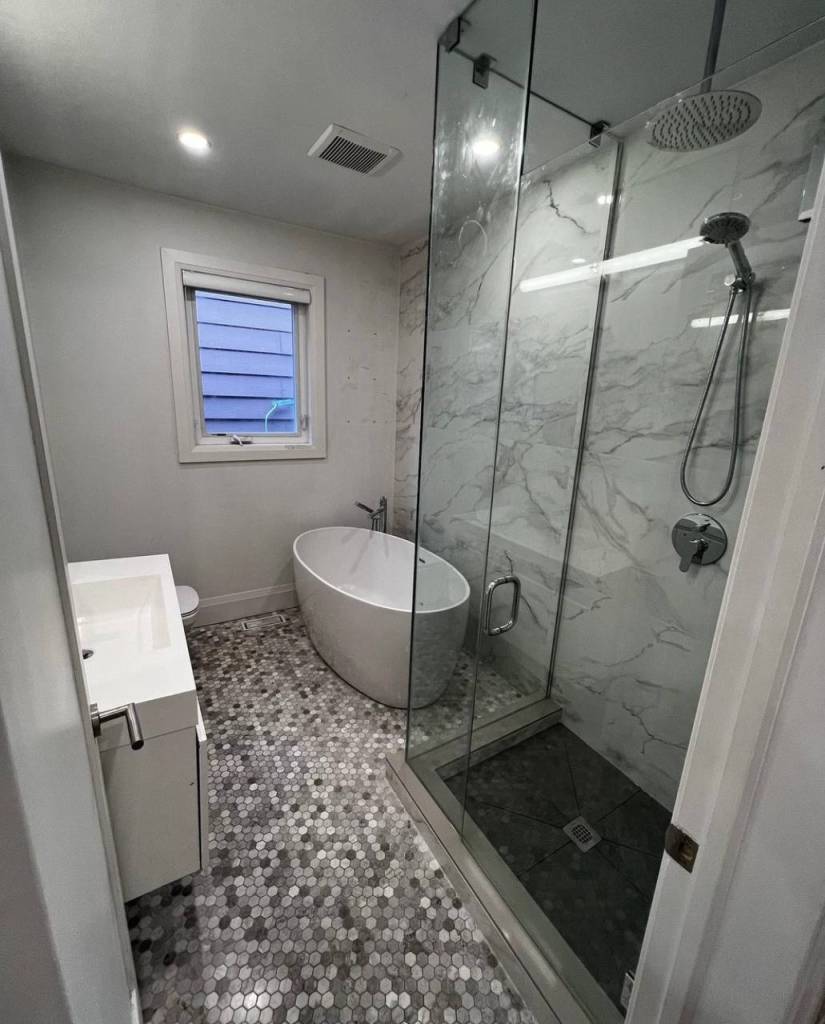 Benefits of professional repair in Toronto with Superbreno company
Repair of the free standing bathtub with shower cannot be postponed, because it threatens flooding. And few people have the desire to make repairs from the neighbors below. Our employees promptly go to the call at a convenient time for you.
Unlike private masters, we use only high-quality materials and components and always provide a guarantee for our work. The cost of our services depends on the complexity of the repair, but by modern standards, the prices are quite democratic and affordable. Masters repair all types of free standing shower, regardless of the manufacturer, dimensions and complexity of the equipment.
We can repair simple and functional free standing tubs and showers with extended functionality:
hydromassage,
steam generator,
Turkish bath,
aromatherapy, etc.
Specialists can restore the integrity of the cabin structure, repair cracks, eliminate leaks and return the performance of individual cabin elements.
Our contractor offers all types of shower installation and assembly services. Specialists have extensive experience in installing shower enclosures, which allows us to speed up the installation process, while guaranteeing its quality. The company makes installations in private houses, cottages, dachas, and apartments. All orders are executed, respecting the time convenient for the client. If you need urgent help, a specialist will immediately leave. We give a guarantee certificate for all work, while the prices for services are much lower than in this market.