The Ultimate Guide to Bathroom Installation: What You Need to Know Before Starting the Process
Installing a new bathroom is an exciting project, but it can also be a daunting one. From bathroom remodeling to plumbing, many components must be considered before starting the process. This guide will provide you with all the necessary information you need to know about bathroom installation, from ordering the professional contractor to understanding what materials and fixtures are required for your specific project. With this knowledge in hand, you'll be able to ensure your bathroom install goes off without a hitch!
An Overview of Bathroom Install and What is Involved
Bathroom remodeling should be approached with skill. The technological sequence of repair work and the stages of arranging a bathroom is essential, and its violation is fraught with alterations that can be expensive.
In addition, the bathroom is a room with specific conditions. High humidity and temperature changes are severe tests for finishing materials and furniture sets, which are not worth saving.
Bathroom Design Tips for Your Renovation Project
A bathroom differs from other rooms in an apartment or house in many ways. Here people spend much less time in the kitchen or the bedroom, but it is impossible to do without it in a modern home. The bathroom should be comfortable and practical for all the house inhabitants, regardless of gender and age, especially if there is only one in the place.
The arrangement of the bathroom should be thought out in such a way that the usable area is used rationally. The place around the bathroom sink should also be designed appropriately. It is a compact cabinet under the sink and a wall-mounted mirror cabinet or mirror of the appropriate shape. The total area of the working site should be at most a third of the room since you still need to provide a place for a bath and a toilet.
It is much easier to plan a large bathroom. In this case, you can divide the room into functional areas, highlighting the appropriate places for the bath, work area, bathroom sinks with cabinets, and toilet. If the space allows, you can select a dressing area (with a dressing table) and install a shower in addition to the bath. It is necessary to provide an accessible approach to any of the listed zones.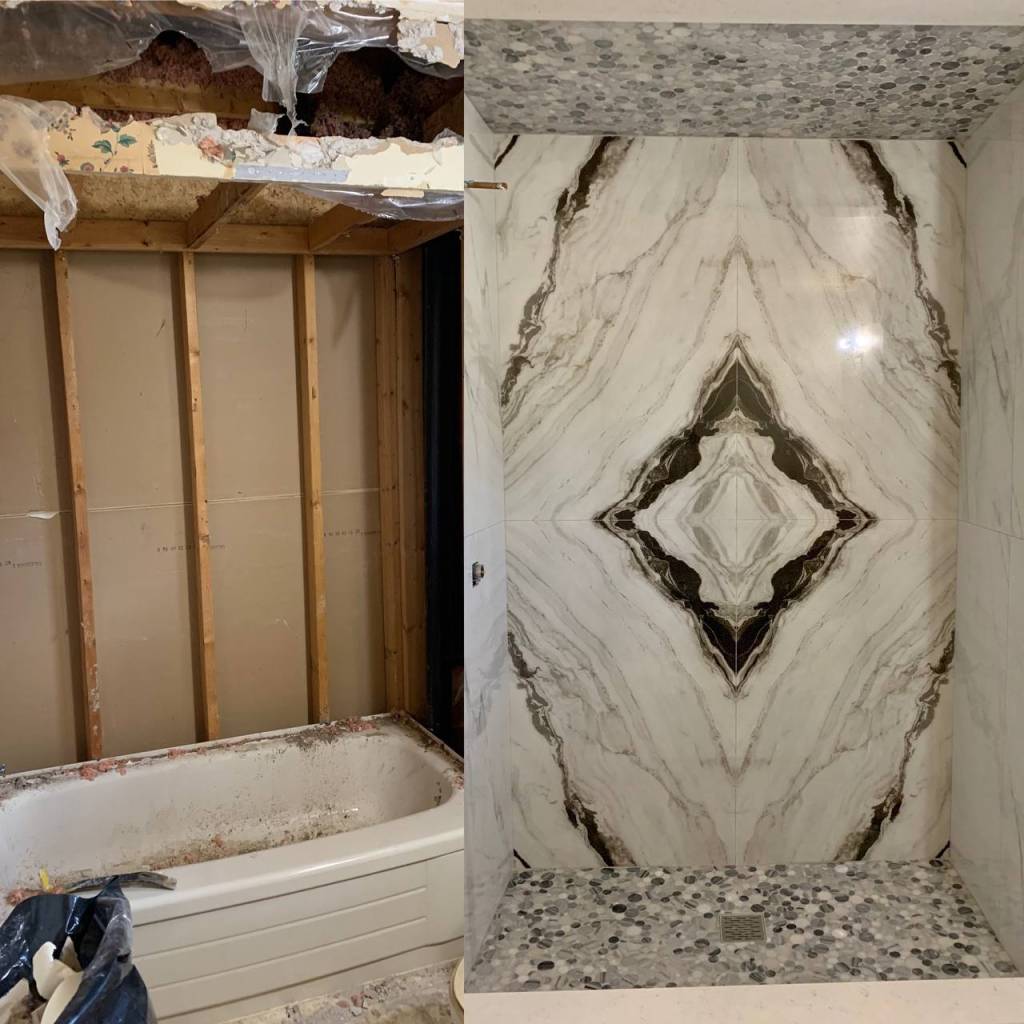 What are the Costs Associated with Bathroom Installation?
A standard repair estimate should take into account three main points:
the cost of building and finishing materials,
installers salary,
related costs.
In addition, the initial estimate for a bathroom installation may increase during the work, even if drawn up by a contractor. There may be additional costs associated with the feature of your bathroom. It is reasonable to add 20% to the estimated bathroom installation cost.
Where to find bathroom installers near me?
Local service in Toronto is an excellent option for minor repairs. Using the services of our company, you will get a fast and high-quality result. Our installers have been working with plumbing for many years and know all the nuances of this maintenance. To get all the necessary information, contact the site manager in any way convenient for you.