Bathtub installation in Toronto is an important part of any bathroom remodel. With the help of a professional bathtub installer, you can ensure that your new bathtub will be installed correctly and safely.
If you're looking for a reliable and experienced bathtub installer in Toronto, there are several options to choose from. Experienced installers have extensive knowledge about the various types of tubs and materials available on the market today, allowing them to make recommendations that fit your home's style as well as your budget. In addition, they will take care of all necessary plumbing and electrical work during the installation process.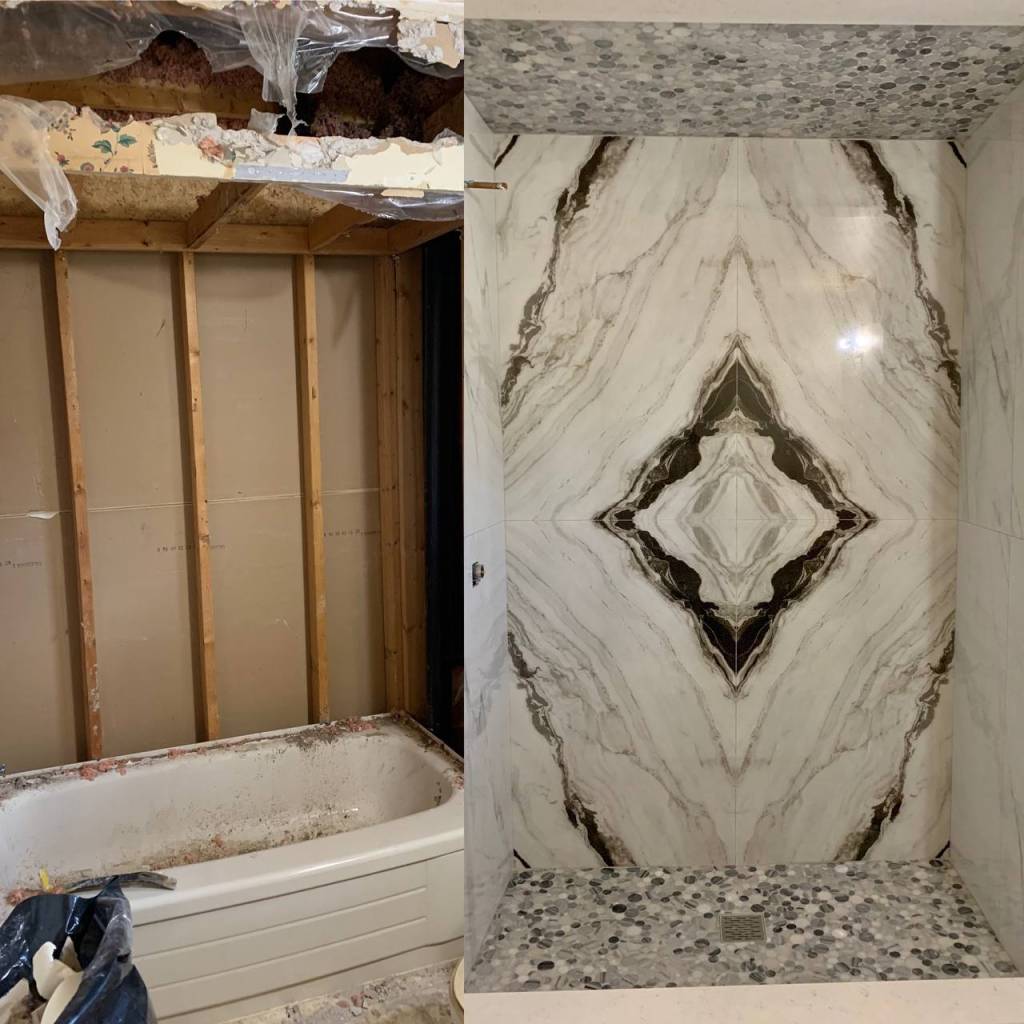 Everything You Need to Know About Bathtub Installation: A Step-by-Step Guide
Installing a bathtub is a complex task. It requires knowledge of the installation process, the different types of bathtub installations, and the tools needed to complete the job. The bathroom is rarely spacious, so the space in it must be used rationally. We have prepared a guide for you that will help simplify and systematize the whole process.
Sequence of actions
It will help you if you intend to do the work yourself or want to control the contractor in a quality manner. But we strongly do not recommend starting a complex bathtub installation without minimum plumbing experience, the necessary tools, and an assistant.
Step 1: Choose the Right Bathtub for Your Needs
With so many different types of tubs available, you must consider your needs and preferences before making a purchase. Freestanding tubs are perfect for those with plenty of bathroom space, while built-in tubs are great for those needing more space and convenience. In addition, a corner bathtub would be an excellent option, especially for small rooms. Symmetrical models are the same length and width – suitable for bathtub installation in any corner. You must first select a left-handed or right-handed model when choosing asymmetric options.
Step 2: Install the Plumbing and Drainage System
It requires connecting pipes and drains and the water supply lines to the faucet. This process can be complex, and it is crucial to ensure that all connections are adequately secured and sealed before testing the system.
Step 3: Securely Place and Connect the Tub Fixtures
The bathtub installation in Toronto can be done:
On legs: the fastest and cheapest way. Provides minimal stability without fixing to walls.
The method allows you to form the necessary support pad on bricks and foam. Brick support in two rows is fastened with foam.
On aerated concrete or gas silicate block. A pair of foam blocks form longitudinal "legs" for additional stability.
On the profile or the corners: a standard, reliable budget method.
Installation Errors of Bathtub Installation
It is essential to avoid mistakes that will require a new repair:
The sides of the bath are aligned strictly according to the level – no need to make a slope.
The siphon and overflow must be installed without distortion, with a snug fit of the gaskets – otherwise, there will be a leak.
Do not use blocks that are too heavy for support.
Foam fastening on the support should occur when the bathtub is filled – the total weight of the load will displace excess foam, and there will be no bumps.
As you see, it is complex and rather dirty work. In addition, the cost of a mistake can be high. If you are not confident in your abilities, you should contact a quality bathtub installer.
Can the Bathtub be Replaced with a Shower Cabin in Toronto?
Bathtub shower replacement is a great way to update your bathroom and give it a modern look. Replacing an old bathtub with a new shower can be done quickly and easily without significant renovations. This process involves removing the existing bathtub, installing a new shower enclosure, and connecting all necessary plumbing components.
How much does a bathroom replacement cost, and how can you save money on it?
When it comes to bathtub installation cost in Toronto, several factors affect the overall price. The tub size, the type of material used, and whether or not. You need professional installation are all critical considerations. The cost of hiring a bathtub installer will also vary depending on their experience and expertise.
If you want to avoid dealing with plumbing alone, contact us!
Superbreno is the best local service in Toronto GTA for installing bathtubs and sanitary ware. We provide quality advice and ensure that your bathroom looks as beautiful as it should.
Our advantages:
Installing a bathroom in GTA with us is easy and inexpensive. Our experienced technicians can handle the job and maintenance quickly and professionally.
We give quality advice on repair and design to ensure that your bathroom looks its best.
We also offer a wide range of materials to choose from, so you can be sure to find something that suits your taste.
Don't let an outdated or depressing bathroom drag you down – order our service right now to get a beautiful new one!