Everything You Need to Know About Tub-to-Shower Conversions
Do not rush to defend your right to wallow in the bath. Yes, this is a cool opportunity. But in today's world, time is the most valuable resource. And it is functionally a shower without a chance better than a bath.
What is a Tub-to-Shower Conversion and How It Can Transform Your Bathroom
If you think about this issue, the decision to take up space in the bathroom with an extra item that will later waste your time and water no longer seems so obvious.
Bathtub-to-shower conversions are a stylish and practical upgrade for any home. A walk-in shower can make your bathroom look bigger and more modern, and make it more accessible for people with disabilities.
Benefits of Bathtub Conversions to a Shower
Small dimensions. The shower will fit nicely into a small area room, leaving room for other equipment.
Budget savings. On average, a bathroom bowl is 200 liters in volume, which means that this amount of water is spent on one bath. Fluid consumption is reduced by three or even four times if you prefer the plumbing design.
There are no contraindications. In the cabin, you can take water procedures, regardless of health. Some people are contraindicated to lying in hot water not to harm their health. A shower cabin is more convenient for the elderly or people with increased needs, who, for example, find it difficult to step over the high side of the bath.
Additional features of tub conversion to shower. The plumbing structure is a closed space, which is excellent for inhalations or aromatherapy sessions. Adding essential oils while bathing in the shower will concentrate their scent in the cabin. It will allow you to achieve maximum efficiency from wellness procedures. Some models have a built-in steam generator, which regulates the microclimate and creates sauna conditions.
But remember that having at least one bathtub in a home is essential to most homebuyers, according to the National Home Builders Association, something to note if you're considering selling your home.
Steps Involved in a Tub Conversion to Shower
To convert a room and put a vertical structure instead of a bowl, you will need to carry out some simple manipulations:
Bath dismantling. To do this, remove the faucets, disconnect all hoses and other plumbing elements, and remove the bathtub from the room.
Carry out preparatory work. Make sure that all communications are ready for the installation of new plumbing. Tidy up the floor and walls.
Install a new shower system. Check all connections. Do not forget to arrange for the removal of construction waste.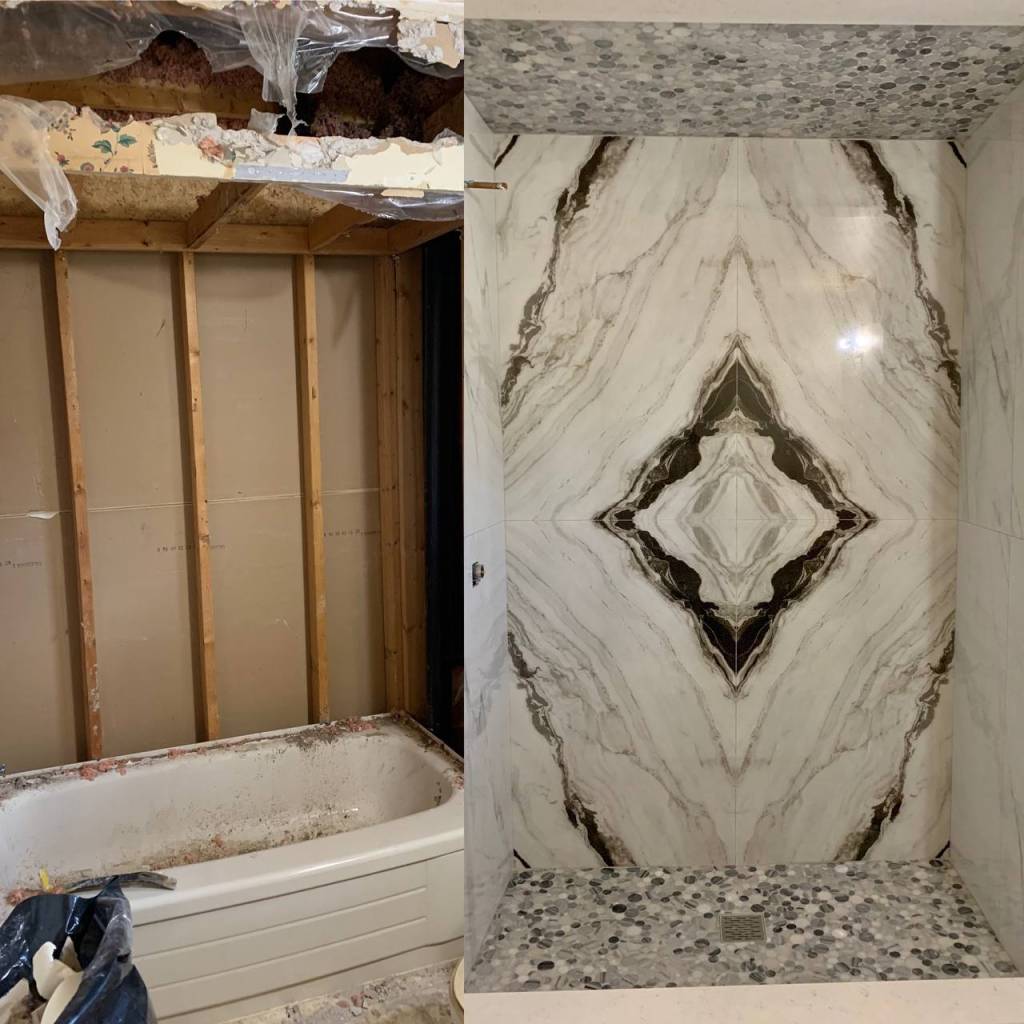 What Instruments are Needed To Bathtub Replace with Shower?
Usually, those who start repairing their own hands already have some tools in their arsenal. If you purchase the necessary tools from scratch, we strongly recommend that you think about whether it would be cheaper to hire professional workers with their devices. The tools for a quality tub-to-shower conversion cost a lot. And if, in the future, you plan to refrain from engaging in independent repairs; it will be a waste of money. Consider leasing or reselling the instrument. So, what do we need:
a puncher with a broad chisel,
drills,
a mixer nozzle,
a tool for a strobe,
a soldering iron for plastic pipes,
a tile cutter (if you plan to tile),
spatulas,
a set for electrical work,
a standard set of plumbing tools.
Where to Order Shower Installation Local Service in Toronto?
By contacting our company, you will receive all the necessary qualified assistance in plumbing repairs. We have only the best installers and the most reasonable prices. The quality of maintenance is always at the highest level. In addition, some types of services are guaranteed.
To start tub conversion to walk in the shower, contact the site manager now; he will be happy to help you.