The modern bathroom has been transformed into a space for relaxation – a personal oasis where spacious shower areas come to the fore. To create an interior in a trendy minimalist style, arrange a large shower enclosure in the bathroom with a shower tray that matches the floor level and frameless glass partitions. If you want to create a spa-like atmosphere in your bathroom and create a cohesive space, choose a curbless shower base.
Сurbless shower installation is a great alternative to a bulky bathtub that fills almost the entire bathroom space. A broken shower cabin brings a lot of inconvenience, so it needs to be fixed in the first place.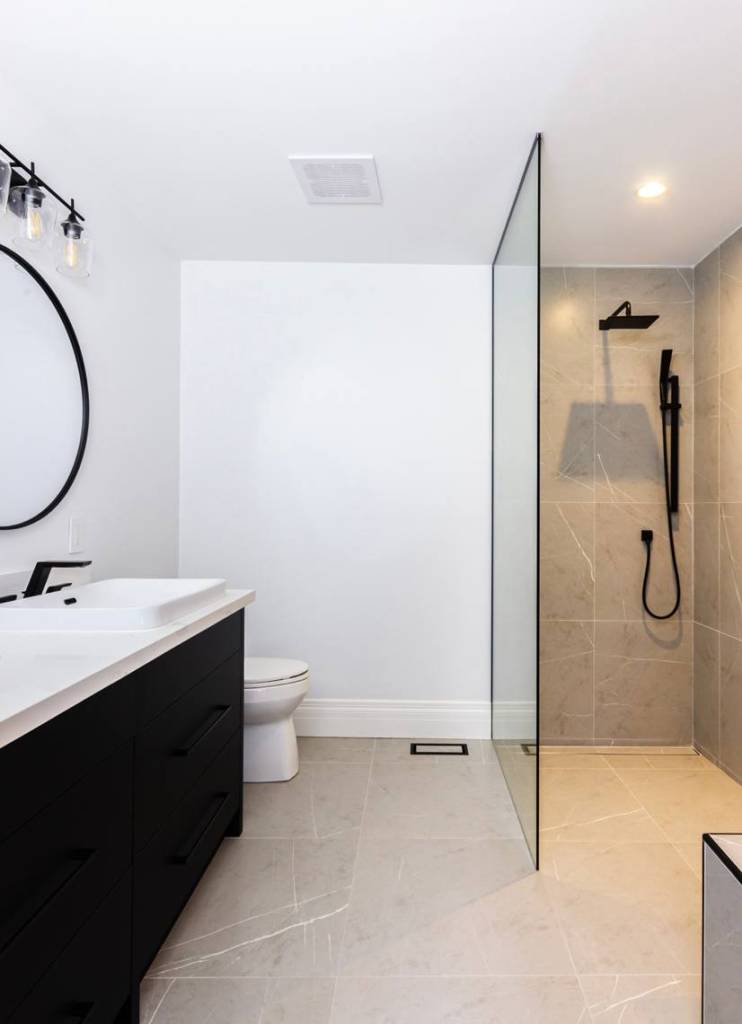 Superbreno offers affordable shower repair in Toronto using reliable consumables and quality assurance. We will repair any type of plumbing fixture in the shortest possible time, regardless of the underlying cause and complexity of the breakdown.
Stages of curbless shower renovation:
Acceptance of an application for the repair of a shower cabin, clarification of some details, a qualified consultation.
Departure of the master to the object to inspect the scope of the upcoming work, draw up an estimate.
Operational restoration of sanitary equipment.
Checking for performance in all modes.
Delivery of the finished work to the customer with the issuance of a warranty card.
We guarantee quality curbless shower repairs in Toronto
Repairing and curbless shower framing is a complex and time-consuming process that requires experience with such complex plumbing, special education, compliance with technology and safety rules. But if unskilled craftsmen get down to business, then you can face a number of unpleasant consequences: flooding, electric shock and aggravation of the current situation, after which such a device will not be subject to restoration at all.
Protect yourself from all sorts of problems and order a service from a time-tested company, and all your problems will fall on the shoulders of our professionals. Our specialists are equipped with all necessary tools and are fully equipped with accessories. Therefore, they will be able to quickly and efficiently carry out even the most complex repair of shower cabins and eliminate any breakdowns, while providing quality assurance.