You can qualitatively repair a bathroom, a shower room, a bathroom with the Superbreno company in Toronto. Repairing a bathroom is more difficult than other rooms. Here it is necessary to take care of communications, plumbing, electrical, reliable waterproofing, high-quality surface finishes, ventilation, and moisture-resistant wall coverings.
Due to the complex location of internal communications, they update them for a long time. To avoid delays, work with experienced contractors. Superbreno qualitatively renovates bathtub objects of any complexity.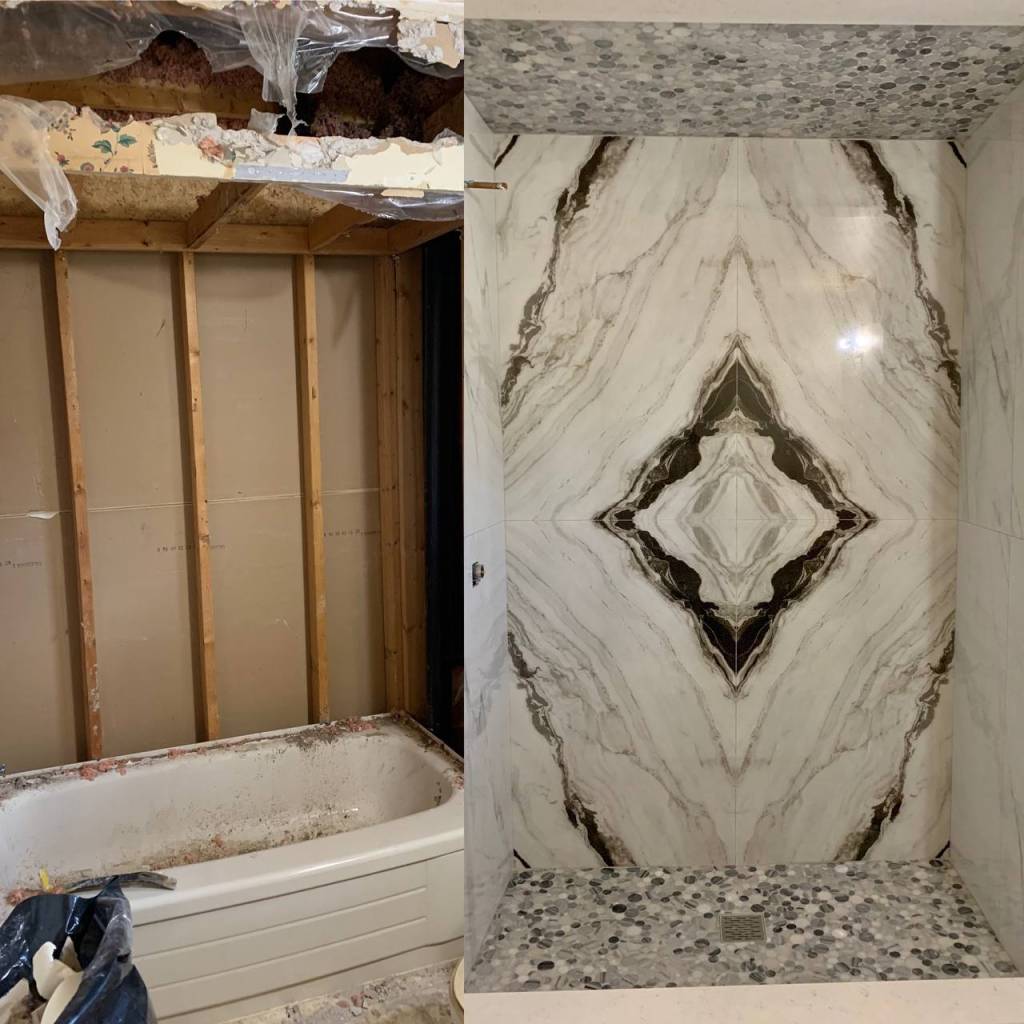 Bathroom renovation work
Bathtub renovation includes several stages:
We dismantle plumbing. We remove the toilet bowl, sink, bathtub, take out the washing machine, and furniture. We put plugs on the pipes. We remove the tiles or additional layers of coating up to the screed, the screed itself. To prevent a fungus from appearing, it is better to dismantle everything that was previously in contact with the liquid, cracked, deformed, and accumulates moisture.
We change pipes if they are rusted or worn out. Replacing pipes with new ones helps to avoid floods. If required, our craftsmen put water filters on taps, emergency gangs to cut off water in case of emergency. For convenience, the pipes are removed into the boxes. Sometimes, according to the design, copper pipes are mounted.
We carry out pre-finishing preparation. Removing tiles, tiles, leveling the floor and walls. We use moisture-resistant drywall for boxes. We installed a warm floor.
We install electrical wiring. We separate the cables, fix them so that the power consumption points are accessible to the cords of household appliances or electronics and so that water does not penetrate into them.
We do cleaning work. We mount plasterboard for painting on the ceiling, or a rack ceiling, install a stretch ceiling, and lighting. We cover the walls with cladding or moisture-resistant paint. For facing we can use tiles, marble, stone, granite.
We install plumbing, electrical switches, sockets, lighting fixtures. We install a bathtub or a shower cabin, a pallet. Bathtub renovation contractors mount the toilet, sink, plumbing, connecting the elements with the sewerage and pipeline. Having installed the sockets first, we connect the washing machine, the water heater.
We are finishing work. We mount doors, check plumbing, make sure the aesthetics and safety of the premises. We take out construction debris from the apartment for free, wash the bathroom, and hand over the object to the customer.
When ordering turnkey bathroom finishing, you only need to indicate the requirements for bathroom renovation and sign a contract. The rest will be done by our masters. You can control the process whenever you want. With a cosmetic finish, you do not need to move to another apartment. We conclude a contract, we undertake to complete the work within the specified time, and meet the estimate. Our constructors offer affordable prices for bathtub shower renovations in Toronto. We offer extended warranties for repairs.